Corporate Overview
BEHIND THE SCENES
PREPAID USERS LOVE TOPME
---
Topme offers the best value for mobile users topping up their prepaid accounts. In exchange for signing up with their social media profiles, users receive subsidized top-ups in the form of free airtime or personalized, relevant & tangible rewards provided by Telco's, Advertisers and Brands.
OUR VALUE EXCHANGE
---
Topme provides a way for prepaid mobile users to monetize and receive tangible benefits from their personal data. Topme's social, mobile top-up service is built on the belief that personal information is personal property; should people choose to share it, they should be compensated for its value.
In partnership with our users, Topme facilitates a real-time value exchange with the ecosystem of Users, Telcos, Advertisers and Brands. Our agnostic technology gives all our partners the ability to identify, understand and make relevant offers to users based on their identity and social context. The outcome is subsized top-ups through personalized advertising & financial rewards which provides our users with the lowest cost method of buying mobile data and accessing the digital world.
WHY PARTNER WITH US?
---
Topme is rolling out in 165 countries with 400+ Telco partners and 2000 financial institutions worldwide.
Of the global mobile market, over 4bn users (c.77%) are on prepaid services (90% in emerging markets) requiring the user to continually top-up their account. Prepaid is also the fastest growing Telco segment currently valued at $770bn worldwide.
Mobile devices are the primary method of accessing the internet. Price conscious smartphone users require greater amounts of mobile airtime/ data to accommodate their increasing engagement with their digital/social world. Direct Carrier Billing is the world's most popular payment method for new apps, digital products & services, the use of which requires users to top up more frequently & with higher denominations.
However, being prepaid, most customers are anonymous which means CRM capabilities for Telcos and cost effective marketing opportunities are extremely limited. It would be extremely valuable for Telcos and Advertisers to convert anonymous prepaid customers to well known and engaged users.
Topme provides this unprecedented level of access and engagement via 100% permission based data – in real time.
TOPME ADVANTAGE
---
Our deep understanding of the ecosystem has helped us to bring the right partners and the right technology together so that every player in the mobile ecosystem derives direct benefits and value to their core business from working with Topme – no compromise! Our innovative model allows for:
Rich User Data
100% permission based user data layered with identity and social context
Finegrain marketing opportunity and the ability to deliver highly targeted, relevant content – right product, right place, right time
Engagement & Virality
Our CX is perfectly aligned with the expectations and needs of a new digital, connected & active social media/network user
Our product is social by design rewarding users for sharing, advocacy, word of mouth and engagement
Actionable Analytics
We can provide our partners with social media listening & monitoring, data visualization and closed loop net promoter score
Dynamic "Voice of Customer" feedback programs lets partners evolve, refine & co-create value based on user needs
Topme facilitates a real-time value exchange with the ecosystem of Users, Telcos, Advertisers and Brands. Say hello to find out how you can benefit!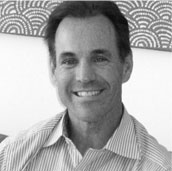 Ryan Switzer
CEO - FOUNDER
Ryan has extensive commercial experience in the application of value innovation to create new commercial opportunities, verticals and enter new markets. He has held numerous strategic alliance/partnership consultancy roles for Telecom related organizations in North America, Europe and Asia.
Ryan founded Kornerstone a "social commerce" technology platform responsible for the MySpace Mobile Recharge Service in partnership with News Limited, EmergingVentures a consultancy firm providing commercial partnerships for new market entry and served as director for a managed service provider operating in 92 countries. He was founding shareholder and director of global strategic partnerships for SkyNetGlobal one of the first companies in the world to commercialize wireless broadband & completed ASX IPO in September 2000.
Ryan has been involved in the global Telecom markets since 1994 representing IMG, the worlds largest Sports, Entertainment & Management Company where he specialized in international Corporate Sponsorship for the Telecommunication & Technology sectors.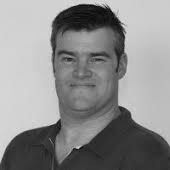 Bryson Vaughan
Executive Director - Product
Bryson's no nonsense commercial approach has been honed by 20 years in the entrepreneurial space in senior executive positions and as a Director for the last 10. With a background in social media and payments including First Data and Cashcard combined with a degree in psychology to aid his understanding of communication and motivation while building innovative products. Bryson specialises in corporate strategy, governance, product development and solution design.
Company highlights include Kornerstone, which was responsible for the MySpace (Mobile) Recharge program and the latest, Benojo – where Bryson was also a co-founder, is an emerging social platform that increases collaboration between businesses, employees and causes to assist in creating social impact.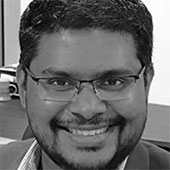 Jey Srikantha
Chief Technology Officer
Jey is a passionate technologist with over 20 years of delivering incredible outcomes to clients across industries such as Telco, Retail, Finance, Health and Government. He specialises in Business Process Optimisation and has been an avid advocate of Intelligent Automation Platforms. Jey is the inventor of PowerToolz, a market-defining true test automation software for the K2 BPM platform.
Drawing on his vast technical experience in roles ranging from analyst to tech lead, Jey is able to bring a unique perspective and depth of understanding to business challenges. Jey leads a talented group of people who share his values and his enthusiasm for technology. His companies have won awards such as the Westpac Top 200 businesses of the Future in 2017, Nintex Customer Innovation Award in 2018 and CRN Fast 50 in 2019.
Jey is a paraplegic who uses a manual wheelchair while working towards his goal of walking again. He is a community patron of the Spinal Research Institute.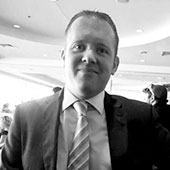 Phil Dymock
Director
Established Expedite Strategy in 2011 as a boutique consulting firm. Prior to that Phil was a Principal of Crowe Horwath's (5th Largest Accounting Firm in Australia and 8th Largest Globally) within their Corporate Finance division. Phil joined the firm in 1997 and became a Principal of the firm's Corporate Finance division in 2007.
Phil's clients have included private and public companies, across a broad range of industries such as healthcare services, food and beverage distribution, IT and communications, manufacturing, and distribution. Phil has acted as lead advisor on a number of successful business sales and mergers for clients in a variety of industries, and has worked on international transactions with businesses in Asia and the United States.
Phil currently works with a number of software and IT companies on their international expansion.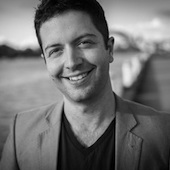 Allan Manuel
Chief Marketing Officer
With a background in health, Allan learnt first-hand the value of thorough research, clear communication and customer feedback. Applying these values to the online-space, he co-founded an e-health startup in 2011. Allan was able to identify a gap in the market and had a vision to create a platform for managing health-related inquiries. He successfully optimised the content marketing strategy, leveraged social media and search-engine marketing to create a sizable user-base.
Allan is an active member in Sydney's Digital Marketing community and helps run courses out of General Assembly. Allan currently advises a range of clients on marketing strategy; from budding entrepreneurs in early-stage start-ups, to senior executives of national companies. Allan specialises in digital and mobile marketing, and brings his experience in analytics, social media and marketing strategy to the TopMe team.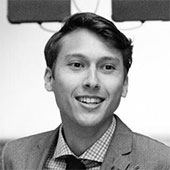 Nathan Westwood
Head of Operations
Nathan brings over 10 years of tech experience. He has held varied positions in technology companies and startups both domestically and internationally ranging from pre-sales to full-stack developer to interim-COO.
In 2012 Nathan founded a health-technology startup in Uganda providing electronic health systems to East-African NGOs and private health and pharmaceutical firms. More recently Nathan built the leading Australian cryptocurrency tax tool serving thousands of individuals, accountants and financial advisors.
Nathan is also a director of Shin Ryoku Trust – an Australian domiciled discretionary angel trust focused on social impact investments with global reach.